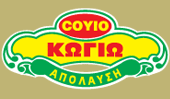 Nuts and confectionery manufacturer COYIO LIMITED, was established in Cyprus in 1981, as a private limited company. The founder Mr. Kostas Papanisiforou, is a pastry cook with many years of experience in the bakery industry. The 2nd of February 2000, White Knight Holdings Limited became a strategic partner and acquired part of the company shares.
Since 1981the company managed to achieve high quality, excellent service and competitive prices transforming it into one of the leading companies in its field. The good reputation of COYIO LIMITED is based on the full compliance with its obligations towards the market, the clients and its legal regulations, the integrity and honesty of its people.
During the last months of 1997, the Company moved to its new facilities located in the industrial area of Ayios Silas, Ypsonas. In 1999, COYIO LIMITED reengineered its structure and operations and upgraded its manufacturing machinery. At the same time a quality control position was created for implementing international standards for quality and hygiene. Today, COYIO LIMITED operates under a quality management system based on ISO 9001:2000 and HACCP. Since 2001 its sales and delivery network covers all Cyprus mainly supermarkets, department stores, grocery stores, bakeries, school canteens, hotels and restaurants.
The company is a pioneer in the packaging of dry nuts. It has introduced a special type of packing, namely the Protective Atmosphere, which prevents the formation of microorganisms in the nuts and keeps them fresh and clean.
Because we want to keep the original taste and aroma of raw nuts used for production, our factory is equipped with modern refrigerator rooms, where the temperature and humidity are being constantly monitored.
COYIO LIMITED operates under a computerized program that covers order taking, stock control, sales, clients and accounting.
Our goal is to upgrade the existing products and introduce new ones to the market. During the last two years our company designed and sales with a great success the "Mallow", "Swiss Roll" and "Cup Cakes", "YOCO", "PEPITO"
1981
ESTABLISHMENT OF COYIO LIMITED BY COSTAS AND YIORGOYLLA (CO+YIO)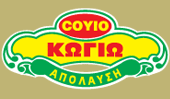 1997
TRANSFER TO OUR NEW PREMISES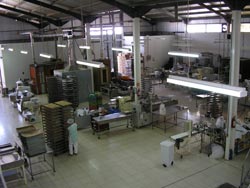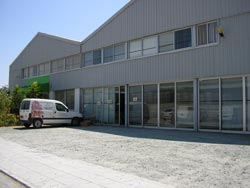 2000
WHITE KNIGHT HOLDINGS LIMITED BECOMES THE STRATEGIC PARTNER OF COYIO LIMITED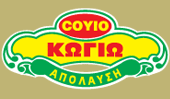 2004
COYIO LIMITED IS CERTIFIED FOR HACCP AND ISO9001: 2000